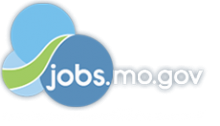 Job Information
City of St. Louis Department of Personnel

Program Specialist I (Building Division) (Per Performance)

in

St. Louis

,

Missouri
Program Specialist I (Building Division) (Per Performance)
View all jobs
Apply
Notice:
Dear applicants, in order to help prevent the spread of the COVID-19 virus, the Recruitment and Examination Section is suspending all written tests, performance tests and oral interviews until further notice. These examination components are being replaced with experience and training evaluations, which do not require physical contact. Please fully describe all of your qualifying education, training and experience on your applications. Thank you. The safety of all of our staff and applicants is our priority as we continue with our efforts to conduct merit based testing for staffing the City's Civil Service.
Salary
HOURLY SALARY: $15.05
Positions are paid on an hourly basis, are not eligible for the Employee Benefits Program and do not require City residency.
Nature of Work
Incumbents in this position assist with creating a digital photography catalog of all structurally condemned buildings in the City to aid in prioritizing demolitions. Examples of duties include: systematically photographing structurally condemned buildings while collecting data regarding building's impact upon block; photographing sites after demolitions to ensure compliance with contractual obligations and coordinating activities with other City agencies and public utilities.
For an additional description of this position, please refer to the classification specification for Program Specialist I
Minimum Qualifications
A Bachelor's degree in Construction Management; Engineering; Architecture, Urban or Environmental Studies; Regional Planning; Environmental Science or a related field. OR an Associate's degree plus two years of building demolition related program experience. OR an equivalent combination of education, training, and experience.
License: Must possess and maintain a valid driver's license while employed by the City of St. Louis. Must possess a valid driver's license at the time of filing application and be able to present it at the Oral Interview. Please note type of license, number, class and expiration date on the Employment Application.
Documentation of academic credentials must be submitted at the time of the Oral Interview.
A limited number of applicants may be scheduled for the Oral Interview based on an evaluation of their qualifying education, training and experience as listed on the Employment Application. Include reasons for changes in employers and explain any gaps in employment on the application. Incomplete and/or carelessly completed applications will not be considered. Resumes will not be accepted as a substitute to a fully completed application.
VETERAN'S PREFERENCE POINTS: To be eligible for veteran's preference points, the applicant must submit a copy of his/her DD 214 Certificate of Release or Discharge from Active Duty with the Employment Application or at the time of the Oral Interview. The Director of Personnel may, in his discretion, accept alternate documentation.
LAST DATE FOR FILING APPLICATION: Applications will be accepted until a sufficient number are received to fill the anticipated vacancies. Please submit application as soon as possible. Applications can be submitted on the Internet. Visit the City web site at http://stlouis-mo.gov/jobs
Examination Components and Their Weights
Experience and Training: Pass/Fail

Oral Interview: 100%
O.C. 2974
July 25, 2019 Reopened 09/04/19
1696-11G
View all jobs
Apply
Your feedback was not sent.