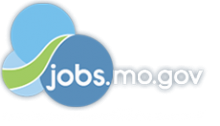 Job Information
St. Louis Community College

Project Associate I - Upward Bound/TRiO Counselor

in

St. Louis

,

Missouri
Full-Time/Part-Time: Full Time
Duties/Job Description:
POSITION SUMMARY:
This position functions are to recruit students for the Upward Bound Program, to advise them and their parents regarding the college admission process and introduce students to technology through online activities. This grant funded position works with students within the St. Louis Public schools and youth organizations, external. Internally, the position will interact with Financial Aid, Admissions and Registration.
PRIMARY DUTIES PERFORMED:
• Under limited direction, performs moderately complex professional student service work. Conducts individual and group counseling sessions with participants during summer and academic year and provides academic advisement to Upward Bound participants, remains abreast of local and national financial aid and postsecondary entry requirements.
• Administers tests, inventories, and surveys and assists in conducting follow-up on graduates.
• Assists students in completing financial aid and college admissions' applications within posted deadline dates and keep Upward Bound files current.
• Recruit students for the program and meet with Upward Bound parents. Maintains contact with target school counselors and teachers.
• Assists with developing and maintaining individualized education plans for participants and maintains cooperative working relationships with high school instructors, counselors, administrators, student organizations, and student advising and community contacts.
• Teaches a personal and career development class designed for student success, sponsors the Student Government, and Students Helping Students Association.
Required Qualifications:
Bachelor's degree or equivalent (specify total credit hours earned) in the area of education, counseling.
At least two years' experience working with disadvantaged students in grades 9-12.
Knowledge and abilities typically demonstration through the equivalent of one year of working experience in student services or a related field.
Applicant must also possess strong communication, organizational, public speaking, and interpersonal skills.
Preferred Qualifications:
Master's degree in education, counseling or student personnel.
Some grant writing experience is a plus.
Strong communication, organizational, public speaking, and interpersonal skills. Knowledgeable about financial aid processes, admission procedures, recruitment, and community relations.
Willingness to work 16 Saturdays per year, some evenings, summer duties, chaperone field trips, and be willing to travel to TRIO training.
Open Until Filled: No
Quick Link: 6277
Special Instructions to Applicants:
Please be prepared to show what virtual application you would use to encourage students to participate in the Upward Bound program.
This position is located at the STLCC – Forest Park campus 5600 Oakland Avenue St. Louis, MO 63110
Salary: Commensurate with experience
Employee Group: Professional