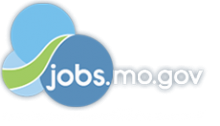 Pfizer

Training Specialist, Packaging & Inspection

in

St. Louis

,

Missouri
ROLE SUMMARY
The incumbent will be responsible for designing training curriculums and programs to meet the needs of employees in leadership, manufacturing, and technical job positions. Adept at assessing job functions, developing curriculum, and delivering training programs. Proficient at providing input to senior management, partnering with key stakeholders, and implementing solutions. Keeps GMP training database up to date and tracks ongoing training for GMP P&I employees; liaison between QA training and the GMP related areas; assists with investigations and technical writing as needed; coordinates and schedules training events; coordinates and assists in teaching GMP classes and other training needs as requested.
ROLE RESPONSIBILITIES
The essential functions of the position include, but are not limited to:
Create and implement a training strategy with senior management and stakeholders, design curriculums for all P&I positions, train end users, write SOPs, write OJTs, and identify training gaps for all the Packaging and Inspection personnel.

Collaborate with management to develop a culture of verifying training was completed before making work assignments and with employees to check their training history before performing a task.

Reengineer on-the-job training skills instruction to more effective competency model by utilizing appropriate methodology with area qualified trainers, interactive sessions with return demonstrations, and assessments.

Partner with subject matter experts to design, review, revise, and implement, work instructions and assessments.

Maintain an accurate and up-to-date database of GMP related training; includes being responsible for retrieving any or all of this data for FDA inspectors; in-house auditors and department heads.

Makes and issues training copies of SOPs and training attendance sheets.

Track, train and manage all aspects of qualification for P&I employees.

Maintains an accurate and up-to-date qualification process

Tracks the progress of SOP Training.

Assists the QA Department with any training events that include P&I employees.

Assists the department with technical writing and investigations.
Knowledge Necessary to Perform the Job:
Knowledge of CFR 21 regulations and compliance with Good Manufacturing Practices (cGMP); of Meridian policies, especially safety policies and departmental SOPs.

Knowledge of Packaging and Inspection Operations.
BASIC QUALIFICATIONS
Bachelor's degree or equivalent required;

2+ year related experience in cGMP environment; experience with manufacturing processes highly desirable.

Experience developing, delivering and assessing classroom, computer-based, and competency based functional training.

Learning Management System experience or equivalent database experience.

Strong interpersonal and communication skills required to build and maintain working partnerships with all levels of the organization

Excellent planning, organizational, presentation, and facilitation skills.

Must be adaptable to adjust to changing demands, timelines, and deliverables.

Must be able to work both independently and in a team environment

Must be self-motivated and willing to learn new and changing responsibilities. Candidate must demonstrate commitment to values based leadership and achieving objectives in a manner that is supportive of Pfizer Core Competencies.

Strong ability to deliver training in a variety of settings required.

Intermediate to advanced computer skills that include MS Word, PowerPoint, and Excel.
PREFERRED QUALIFICATIONS
Language Ability:
Ability to read technical procedures, procedure manuals and governmental regulations. Must have excellent written and verbal communication skills with an exceptional command of English grammar and usage.
Math Ability:
Ability to add, subtract, multiply, and divide in all units of measure, using whole numbers, common fractions, and decimals.
Reasoning Ability:
Ability to read, analyze and interpret general business periodicals, professional journals, technical procedures, or governmental regulations; write reports, business correspondence, and procedure manuals.
Computer Skills:
To perform this job successfully, an individual should be proficient in Visio, Microsoft Access, Word, Outlook and Digital photography.
Sunshine Act
Pfizer reports payments and other transfers of value to health care providers as required by federal and state transparency laws and implementing regulations. These laws and regulations require Pfizer to provide government agencies with information such as a health care provider's name, address and the type of payments or other value received, generally for public disclosure. Subject to further legal review and statutory or regulatory clarification, which Pfizer intends to pursue, reimbursement of recruiting expenses for licensed physicians may constitute a reportable transfer of value under the federal transparency law commonly known as the Sunshine Act. Therefore, if you are a licensed physician who incurs recruiting expenses as a result of interviewing with Pfizer that we pay or reimburse, your name, address and the amount of payments made currently will be reported to the government. If you have questions regarding this matter, please do not hesitate to contact your Talent Acquisition representative.
EEO & Employment Eligibility
Pfizer is committed to equal opportunity in the terms and conditions of employment for all employees and job applicants without regard to race, color, religion, sex, sexual orientation, age, gender identity or gender expression, national origin, disability or veteran status. Pfizer also complies with all applicable national, state and local laws governing nondiscrimination in employment.
The job is open only to Protected Individuals (as defined by 8 U.S.C. § 1324b(a)(3), namely, Citizens or Nationals of the United States, Lawful Permanent Residents ("green card holders"), Refugees and Asylees.
Other Job Details:
Last Date to Apply for Job: March 31, 2019

Additional Location Information: St Louis, MO (Westport)

Eligible for Relocation Package

Eligible for Employee Referral Bonus
N (Other) (United States of America)
Pfizer is an equal opportunity employer and complies with all applicable equal employment opportunity legislation in each jurisdiction in which it operates.