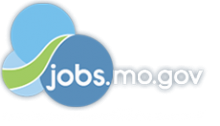 Job Information
St. Louis Community College

Truck Driving Instructor

in

St. Louis

,

Missouri
Full-Time/Part-Time: Part Time
Duties/Job Description:
POSITION SUMMARY:
Performs all duties necessary to provide quality delivery of instruction for Professional Truck Driver Training Program curriculum (CDL A or B), as assigned. Hands-on portion of the Truck Driver Training Program includes: operation of driving simulator; demonstration and instruction of pre-trip inspection and all maneuvers on the driving range (backing, shifting, etc.); demonstration and instruction of forward driving in city, highway and other driving situations; job responsibilities may also include classroom presentations on CSA, trip planning or other relevant driver safety topics. Ability to objectively evaluate and grade students; Prepare students for CDL examination and for an entry level driving position in the trucking industry. Responsible use, care and monitoring of all equipment.
Required Qualifications:
Associate degree or equivalent and three (3) years of experience in the trucking industry including over-the-road driving and driver training.
Equivalent: High School/GED, plus an additional two years of experience.
Valid Class A-Commercial Driver License (CDL) clear of air brake restrictions; clear driving record.
Preferred Qualifications:
Prior experience providing truck driver training.
Open Until Filled: No
Quick Link: 9279
Special Instructions to Applicants:
Applicants, the position is to obtain a pool of candidates to provide Instructor classes that will be conducted on designated roadways, and at times, on-site at various corporate locations.
Location may vary for different campuses with STLCC.
Final candidacy will require passing of drug test, Motor Vehicle Report, and have current DOT medical card.
Salary: $25.95/hour
Employee Group: Professional